The Whispering Muse: A Novel (Hardcover)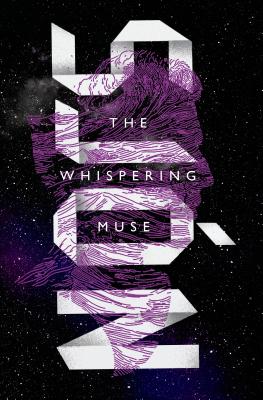 Staff Reviews
---
Simply thinking about this book gives me shivers. Sjón combines sly comedy with myth and history to form a powerful & surrealistic fable involving transformations of the body, of the heart, and of the natures of reality and time, seen through the eyes of stuffy fish-loving narrator Valdimar Haraldsson. Indelibly beautiful writing with images sharp as salt spray.
— Reva
Description
---
Already celebrated far beyond his native Iceland, the novels of Sjón arrive on waves of praise from writers, critics, and readers worldwide. Sjón has won countless international awards and earned ringing comparisons to Borges, Calvino, and Iceland's other literary superstar, the Nobel Prize winner Halldór Laxness. The Whispering Muse is his masterpiece so far.
The year is 1949 and Valdimar Haraldsson, an eccentric Icelander with elevated ideas about the influence of fish consumption on Nordic civilization, has had the extraordinary good fortune to be invited to join a Danish merchant ship on its way to the Black Sea. Among the crew is the mythical hero Caeneus, disguised as the second mate. Every evening after dinner he entrances his fellow travelers with the tale of how he sailed with the fabled vessel the Argo on its quest to retrieve the Golden Fleece.
What unfolds is a slender but masterful, brilliant, and always entertaining novel that ranges deftly from the comic to the mythic as it weaves together tales of antiquity with the modern world in a voice so singular as to seem possessed.
About the Author
---
Born in Reykjavik in 1962, Sjón is a celebrated Icelandic author whose novels have been published in over thirty five languages. He won the Nordic Council's Literary Prize for his novel The Blue Fox (the Nordic countries' equivalent of the Man Booker Prize) and the novel From The Mouth Of The Whale was shortlisted for both the International IMPAC Dublin Literary Award and the Independent Foreign Fiction Prize. The novel Moonstone – The Boy Who Never Was received every literary prize in Iceland, including the coveted Icelandic Literary Prize. CoDex 1962, a novel in three books written over 25 years, was published in Iceland in 2016 to great acclaim.

As a poet, librettist, and lyricist, Sjón has published more than a half dozen poetry collections, written four opera libretti, and lyrics for various artists. In 2001 he was nominated for an Oscar for his lyrics in the film Dancer In The Dark.

Sjón is the president of PEN International's Icelandic Centre and lives in Reykjavik with his wife and two children.
Praise For…
---
"The Whispering Muse is a quirky, melodic, ticklish, seamlessly translated, lovingly polished gem of a novel." —David Mitchell

"An extraordinary, powerful fable--a marvel." —Alberto Manguel

"Sjón is the trickster that makes the world, and he is achingly brilliant." —Junot Díaz

"When I need something epic and lyrical I call upon Sjón." —Björk

"Sjón's writing [is] full of brilliant details, surprises and delights . . . [He is] an extraordinary and original writer." —A. S. Byatt, The Guardian