The Blue Fox: A Novel (Paperback)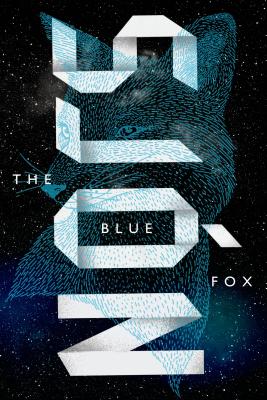 $11.00
Usually Ships in 1-5 Days
Staff Reviews
---
A man is hunting a fox. Or is the fox hunting him? An herbalist is burying a woman with Down's syndrome, for years the nearest thing he's had to family. What connects them to the hunter's fate? A wild & eerie story, written with all the piercing prismatic beauty of ice crystals.
— Reva
Description
---
Set against the stark backdrop of the Icelandic winter, an elusive, enigmatic fox leads a hunter on a transformative quest. At the edge of the hunter's territory, a naturalist struggles to build a life for his charge, a young woman with Down syndrome whom he had rescued from a shipwreck years before. By the end of Sjón's slender, spellbinding fable of a novel, none of their lives will be the same. Winner of the 2005 Nordic Council Literature Prize—the Nordic world's highest literary honor—The Blue Fox is part mystery, part fairy tale, and the perfect introduction to a mind-bending, world-class literary talent.
About the Author
---
Born in Reykjavik in 1962, Sjón is a celebrated Icelandic author whose novels have been published in over thirty five languages. He won the Nordic Council's Literary Prize for his novel The Blue Fox (the Nordic countries' equivalent of the Man Booker Prize) and the novel From The Mouth Of The Whale was shortlisted for both the International IMPAC Dublin Literary Award and the Independent Foreign Fiction Prize. The novel Moonstone – The Boy Who Never Was received every literary prize in Iceland, including the coveted Icelandic Literary Prize. CoDex 1962, a novel in three books written over 25 years, was published in Iceland in 2016 to great acclaim.
As a poet, librettist, and lyricist, Sjón has published more than a half dozen poetry collections, written four opera libretti, and lyrics for various artists. In 2001 he was nominated for an Oscar for his lyrics in the film Dancer In The Dark.
Sjón is the president of PEN International's Icelandic Centre and lives in Reykjavik with his wife and two children.
Praise For…
---
"When I need something epic and lyrical I call upon Sjón . . . The Blue Fox is a magical novel." —Björk
"The Blue Fox describes its world with brilliant, precise, concrete colour and detail . . . Comic and lyrical." —A. S. Byatt, The Times (London)
"Enchantingly poetic . . . Spellbinding . . . Magical . . . Exceptional . . . Require[s] that one use the loose descriptive 'thriller' too." —Nuruddin Farah, The Independent
Coverage from NPR