The Joy of Sex: The Ultimate Revised Edition (Paperback)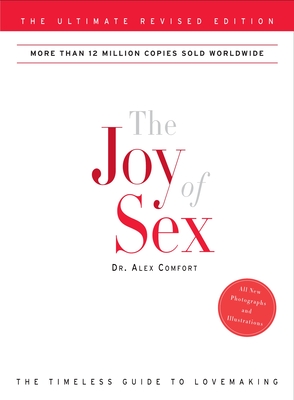 $25.00

Available from our Warehouse (Not in store currently)
Description
---
A revised and updated edition of the book famous for helping couples discover how sex can be playful, erotic, passionate, exhilarating, and most of all, pleasurable.

The Joy of Sex revolutionized how we experience our sexuality. An international bestseller since it was first published in 1972, Dr. Alex Comfort's classic work dared to celebrate the joy of human physical intimacy with such authority and candor that a whole generation felt empowered to enjoy sex. Now fully updated, revised, and reillustrated, The Joy of Sex once again sets the standard as the world's most trusted sex manual.

Substantial revisions from sex expert and relationship psychologist Susan Quilliam include new information on:

• Key scientific discoveries in the fields of psychology, physiology, and sexology
• The Internet and couple-friendly pornography
• The importance of sex to our growth as people and partners
• Maintaining a fulfilling sex life as we get older

Above all, The Joy of Sex emphasizes the importance of happy and healthy sexuality in our lives.
About the Author
---
DR. ALEX COMFORT was one of the world's leading experts in the field of human sexuality and one of the most versatile authors of the twentieth century. He died in March 2000 at the age of eighty.

SUSAN QUILLIAM is a relationship psychologist and an advice columnist. She writes, broadcasts, and presents internationally on topics surrounding love and sexuality.
Praise For…
---
"Answers questions no one had in 1972 . . . this time through the eyes of women, too."
—New York Times

"There's something to celebrate about the enduring life of so seminal a piece of educational literature."
—NPR

"[Succeeds] in bringing The Joy of Sex up to current standards."
—The New Yorker

"An old book now has a lot of new tricks."
—Men's Health

"A bellwether of human sexuality for decades . . . the new version is better."
—Washington Post

"Witty, fanciful, and mercifully free of moralizing."
—Time

"An intelligent sex manual that is serious without being solemn."
—Desmond Morris, author of People Watching and The Human Sexes: The Natural History of a Man and a Woman