Harlem Renaissance Lives: From the African American National Biography (Hardcover)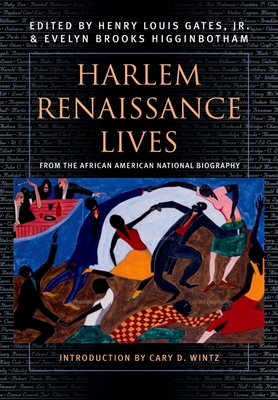 This item is not available for sale on this site.
Description
---
The Harlem Renaissance is the best known and most widely studied cultural movement in African American history. Now, in Harlem Renaissance Lives, esteemed scholars Henry Louis Gates Jr. and Evelyn Brooks Higginbotham have selected 300 key biographical entries culled from the eight-volume African American National Biography, providing an authoritative who's who of this seminal period. Here readers will find engagingly written and authoritative articles on notable African Americans who made significant contributions to literature, drama, music, visual art, or dance, including such central figures as poet Langston Hughes, novelist Zora Neale Hurston, aviator Bessie Coleman, blues singer Ma Rainey, artist Romare Bearden, dancer Josephine Baker, jazzman Louis Armstrong, and the intellectual giant W. E. B. Du Bois. Also included are biographies of people like the Scottsboro Boys, who were not active within the movement but who nonetheless profoundly affected the artistic and political statements that came from Harlem Renaissance figures. The volume will also feature a preface by the editors, an introductory essay by historian Cary D. Wintz, and 75 illustrations.

About the Author
---
Henry Louis Gates Jr. is the Alphonse Fletcher University Professor and Director of the W. E. B. Du Bois Institute for African and African American Research, Harvard University. Evelyn Brooks Higginbotham is Professor of History and Afro-American Studies at Harvard University and chair of the department.