Out to Canaan (Mass Market Paperback)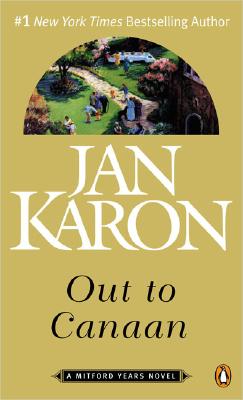 $7.99
Not in Stock, Call 928-445-9000 to see if available to order.
Description
---
Thousands of readers have come home to Mitford, the little town with the big heart, whose endearing and eccentric residents have become like family members. But now change is coming to the hamlet. Father Tim, the Episcopal rector, and his wife Cynthia are pondering retirement; a brash new mayoral candidate is calling for aggressive development; a suspicious realtor with plans for a health spa is eyeing the beloved house on the hill; and, worst of all, the Sweet Stuff Bakery may be closing. Meanwhile, ordinary people are leading the extraordinary lives that hundreds of thousands of readers have found so inviting and inspiring.
Peopled with the lovable cast of characters familiar to so many, and peppered with plenty of new and colorful personalities, Out to Canaan is filled to the brim with the mysteries and miracles that make everyday life worth living, and that make Mitford one of the most memorable small towns in recent literature.
There are 30 million copies of Jan Karon's books in print. All of the Mitford books are available on audiocassette from Penguin Audiobooks.