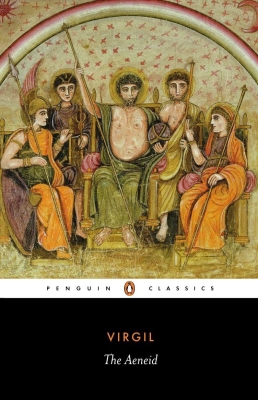 Description
---
In this fresh prose translation, W. F. Jackson Knight discusses The Aeneid's impact on Western civilization and provides a list of variations from the Oxford text.

For more than seventy years, Penguin has been the leading publisher of classic literature in the English-speaking world. With more than 1,700 titles, Penguin Classics represents a global bookshelf of the best works throughout history and across genres and disciplines. Readers trust the series to provide authoritative texts enhanced by introductions and notes by distinguished scholars and contemporary authors, as well as up-to-date translations by award-winning translators.
About the Author
---
Virgil, born in 70 B.C., is best remembered for his masterpiece, The Aeneid. He earned great favor by portraying Augustus as a descendant of the half-god, half-man Aeneas. Although Virgil swore on his deathbed that The Aeneid was incomplete and unworthy, it has been considered one of the greatest works of Western literature for more than two thousand years.
Praise For…
---
"Fitzgerald's is so decisively the best modern Aeneid that it is unthinkable that anyone will want to use any other version for a long time to come."--New York Review of Books

"From the beginning to the end of this English poem...the reader will find the same sure control of English rhythms, the same deft phrasing, and an energy which urges the eye onward."--The New Republic

"A rendering that is both marvelously readable and scrupulously faithful.... Fitzgerald has managed, by a sensitive use of faintly archaic vocabulary and a keen ear for sound and rhythm, to suggest the solemnity and the movement of Virgil's poetry as no previous translator has done (including Dryden).... This is a sustained achievement of beauty and power."--Boston Globe