The Maytrees CD: The Maytrees CD (Compact Disc)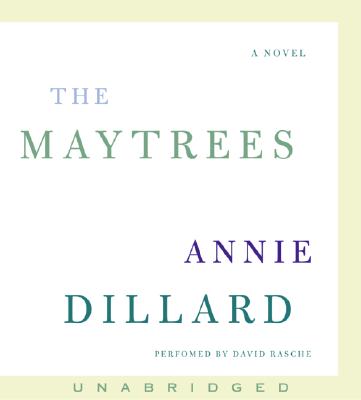 This item is not available for sale on this site.
Fall '08/Winter '09 Reading Group List
---
"At long last, Dillard is at it again. Known for her gift of braiding ribbons of darkness to frame great light, and tragedy and death to reveal the marvel of life, now she's turned her scope on love, marriage, betrayal, and forgiveness. Slow down your life. Savor every word."
— Pepper Parker, Vintage Books, Vancouver, WA
Description
---
Toby Maytree first sees Lou Bigelow on her bicycle in postwar Provincetown, Massachusetts. Her laughter and loveliness catch his breath. Maytree is a Provincetown native, an educated poet of thirty. As he courts Lou, just out of college, her stillness draws him. Hands-off, he hides his serious wooing, and idly shows her his poems.
In spare, elegant prose, Dillard traces the Maytrees' decades of loving and longing. They live cheaply among the nonconformist artists and writers that the bare tip of Cape Cod attracts. Lou takes up painting. When their son Pete appears, their innocent Bohemian friend Deary helps care for him. These people are all loving, and ironic. Theirs is a simple and bold story.
In this moving novel, Dillard intimately depicts nature's vastness and nearness. She presents willed bonds of loyalty, friendship, and abiding love. Warm and hopeful, The Maytrees is the surprising capstone of Annie Dillard's original body of work.