Fantastic Mr. Fox CD: Fantastic Mr. Fox CD (Compact Disc)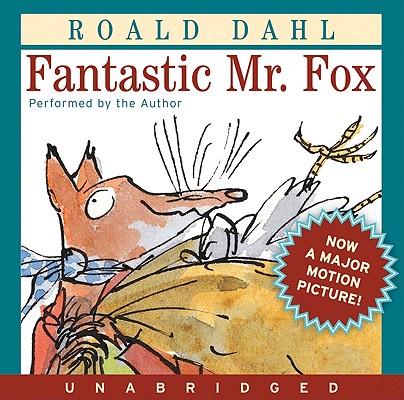 This item is not available for sale on this site.
Staff Reviews
---
A joyous, giddy adventure – quintessential Dahl. Three nasty, rich farmers want to do away with Mr Fox and his family, who live off of their plump poultry. Easier said than done! Dahl's sharp-toothed humour, boundless imagination and love for those who must live by their wits are on delightful display here. One of my all-time favourites.
— Reva
Description
---
Nobody outfoxes Fantastic Mr. Fox!
Someone's been stealing from the three meanest farmers around, and they know the identity of the thief—it's Fantastic Mr. Fox! Working alone they could never catch him, but now fat Boggis, squat Bunce, and skinny Bean have joined forces, and they have Mr. Fox and his family surrounded. What they don't know is that they're not dealing with just any fox—Mr. Fox would rather die than surrender. Only the most fantastic plan can save him now.