11 am

| SATURDAY, MARCH 4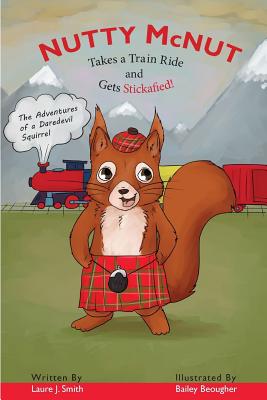 Children's Author Laure Smith will be at the Peregrine during our regular Children's Story Time to introduce Nutty McNut, a lovable, mischievous little squirrel. Join Nutty on his first adventure as he and his best friend Stella take a train ride to the next town. Along the way they make a new friend and discover the joys and perils of sticky pastries.
About the Book
Nutty was created many years ago for Laure's son when he was a little boy who inspired her to make up stories on the fly! "Stickafied" is a fun, made up word by her very imaginative grandson when he was four years old. He continuously creates clever, funny names for everyday things! Watch for Nutty's next adventure Nutty McNut Takes a Vacation and Tries to Water-Ski, and more books to come.
About the Author
Laure Smith resides in Northern Arizona. She is a wife, mother and grandmother.
Nutty McNutt Takes a Train Ride and Gets Stickafied is her first published children's book. Laure is also an accomplished Gluten Free chef. You can catch her cooking episodes on the Sandy and Friends morning show on AZTV-7. She enjoys entertaining, reading, listening to music, and hiking and biking through the hills with her husband. Follow Laure Smith and Nutty McNutt on Facebook »
Event date:
Saturday, March 4, 2017 - 11:00am
Event address:
The Peregrine Book Company
219A North Cortez