11 am

| SATURDAY, FEBRUARY 4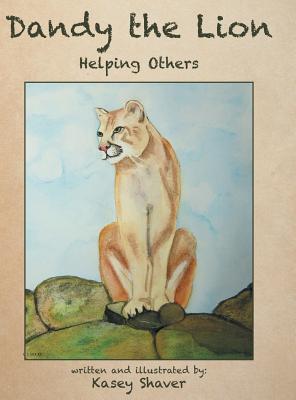 Local Children's author and youth worker, Kasey Shaver will be at the Peregrine to read her book, Dandy the Lion - Helping Others. Children ages 3-8 years old (or those young at heart) would most enjoy hearing this story about adventures of Northern Arizona wild life while learning about kindness.
Kasey will engage the kids in a question and answer time, talking about being kind. There will be a booksigning and refreshments. Join us for this special Children's Story Time event!
About the Book
Dandy the Lion is known not only as the King of Beasts but also as the King of Kindness. As he explores the deep woods of the Northern Arizona Mountains, he comes across a raccoon who needs help.
Ricky the raccoon has fallen into a deep hole in the ground and is stuck! With the help of Dandy and his long tail, Ricky climbs to safety. The raccoon asks the lion how he can ever repay him. Then Dandy tells him to help someone else-that is all he could ever ask. As a series of many different animal friends encounter difficulties during that day, we soon learn that everyone can use a little help now and then.
In this children's story, a lion helps a raccoon and starts a chain reaction of helping others, showing the importance of being kind and having compassion and respect for others.
About the Author
Working with the youth for a non-profit organization, and being the mother of two daughters, Kasey Shaver found that teaching compassion and acceptance needed to start at a young age. It has always been a dream of hers to write and illustrate a book for children that helps them think of others. She has been married for 20 years, has two talented and kind teenage daughters, and lives in the beautiful Northern Arizona Mountains in Prescott, Arizona. Learn more about Kasey Shaver »
Event date:
Saturday, February 4, 2017 - 11:00am
Event address:
The Peregrine Book Company
219A North Cortez