5:30 pm

| THURSDAY, OCTOBER 26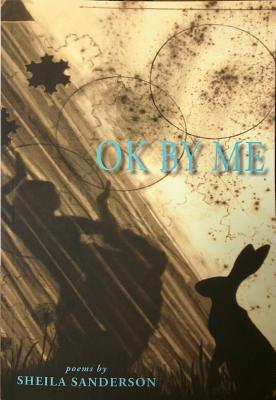 Prescott College faculty member and local poet Sheila Sanderson will be at the Peregrine to read from and talk about her latest poetry collection, OK By Me.
About the Book
Sheila Sanderson writes poetry that cuts to the bone, a poetry committed to cherishing the elemental wonders surrounding her life. Sanderson pays close attention to nature and her appreciation is specific, fresh, and hard-won, for Sanderson is a poet who, through hands-on observation, realizes the ironies and inequities of experience. And so her vision is subtle, wry, and realistic. The experience of a Sanderson poem is always essential. Her voice is uniquely her own, and a reader will hear Biblical overlays at the edges, in her poetry's fierce music, in its gravity and concern. Sanderson commands a consistent and sophisticated syntax, and her voice, her style, support and include the contradictions of hope—which is where her poems brilliantly lead.
About the Author
Sheila Sanderson lives in the high desert mountains of Prescott, Arizona, and teaches Arts & Letters Program at Prescott College. She serves as a poetry and creative nonfiction editor for Alligator Juniper, Prescott College's award-winning national literary journal and as co-coordinator of the Southwest Writers Series, a series that brings both regionally and nationally-known authors to Prescott for public readings and community forums. Her own poems have appeared in journals such as Alaska Quarterly Review, Atlanta Review, Cimarron Review and Crazyhorse. She is also the author of a previous collection of poems, Keeping Even. Learn more about Sheila Sanderson »
Event date:
Thursday, October 26, 2017 - 5:30pm
Event address:
The Peregrine Book Company
219A North Cortez