2 pm

| SATURDAY, JUNE 3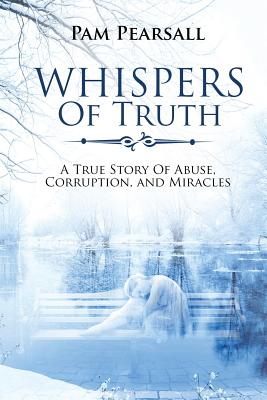 Want to know a secret? Whispers of Truth exposes political cronyism, and corruption. Secrets are exposed - usually discussed by politicians behind closed doors. At a time when corrupt and questionable politics and its terrible consequences are daily headlines in the media, Whispers of Truth is a memoir that encourages citizens not to give up hope; they have the power to bring about change for their communities and the nation. Former Yavapai County Assessor, Pam Pearsall will be at the Peregrine to talk about her memoir.
About the Book
This powerful memoir tells the story of a small child who is attacked and wounded by her mentally ill father. She endures a long hospital stay and lasting injuries to her throat, but as a scrappy, gifted adult Pam Pearsall is elected Tax Assessor in her hometown. Accepting the job with integrity and the faith that has strengthened her, she confronts the pressure and corruption of politicians in league with wealthy landowners.
About the Author
Pamela J. Pearsall took office in 2009 and served eight years as the Yavapai County Assessor. She was the 13th person to serve as an elected Yavapai County Assessor. Pearsall is a 3rd generation native Arizonan and a lifelong Republican. She is the mother of four, and grandmother of eight. Pearsall earned her real estate license in 1980. She has duel licensing both as a general certified appraiser, certified by the Arizona State Board of Appraisal, and as a certified appraiser through the Department of Revenue.
Event date:
Saturday, June 3, 2017 - 2:00pm
Event address:
The Peregrine Book Company
219A North Cortez