7 pm

| FRIDAY, NOVEMBER 3
The Yavapai College Literary Southwest Series presents the three-time recipient of the Edgar Award for Best Mystery, T. Jefferson Parker, who will read excerpts from his works. A discussion will follow. The author's books will be available for purchase at the event and at the Peregrine Book Company.
EVENT LOCATION: Yavapai College Library, Susan N. Webb Community Room, Building 19, Room 147. All readings are free and open to the public.
About the Author
T. Jefferson Parker is the author of more than 20 novels, all dealing with crime, life, and death in sunny Southern California. His most recent book, The Room of White Fire, was published this past August. His first novel, Laguna Heat, was written on evenings and weekends while he worked as a newspaper reporter in Orange County. Published in 1985, it was later made into an HBO movie. His novel, Silent Joe, won the Edgar Award for best mystery in 2001, as well as the Los Angeles Times Book Prize for mysteries. Three years later, California Girl won the Edgar again for best mystery, making Parker one of only three authors to ever win more than one Edgar for best novel. In 2008, Skinhead Central won Parker his third Edgar, this time for best short story. He has written six crime novels featuring Los Angeles County Sheriff's Deputy Charlie Hood that deal with dangers along the U.S./Mexico border. Lionsgate has bought the rights to bring Charlie Hood to the big screen. In 2014, moved by the young Marines returning from Afghanistan through Camp Pendleton, Parker wrote Full Measure, followed by Crazy Blood, a novel set in the high-stakes world of Olympic ski racing. His new series, based on private investigator Roland Ford, is set in north San Diego County, not far from where he lives. The California native says he cannot pass by a body of water without wanting to fish it. Learn more about T. Jefferson Parker »
About the Author's Books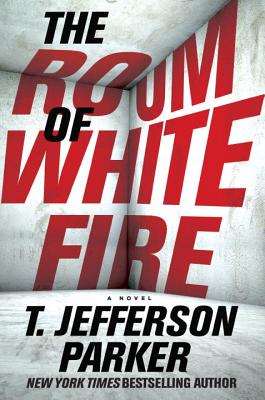 In this stirring thriller from New York Times bestseller and award winner T. Jefferson Parker, P.I. Roland Ford must hunt down a soldier who is damaged by war, dangerous, and on the run. Roland Ford—once a cop, then a marine, now a private investigator—is good at finding people. But when he's asked to locate an Air Force veteran who's escaped from a mental institution, he realizes he's been drawn into something deep and dark. What he doesn't know is why a shroud of secrecy hangs over the disappearance of Clay Hickman—and why he's getting a different story from everyone involved. In a flash, what began as just a job becomes a life-or-death obsession for Ford, pitting him against immensely powerful and treacherous people and forcing him to contend with chilling questions about truth, justice, and the American way.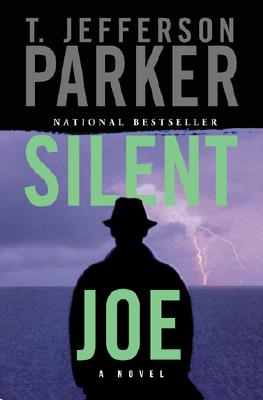 Scarred for life by a brutal father, Joe Trona found a safe haven and a loving childhood in the home of the couple who adopted him. Now he spends his days as a deputy for the Orange County sheriff's department and his nights as a driver and aide to Will Trona, the influential politician who rescued him from the Hillside Children's Home. An expert in firearms and the martial arts, Joe has been backing Will up for a long time. Still, his skill isn't enough to keep Will alive, and when his father is killed right in front of Joe's eyes, the young deputy vows to avenge him. But first he must find out how the kidnapping of a tycoon's daughter, a scam to line the pockets of Will Trona's political enemies, the murder of two Guatemalan immigrants, the unholy activities of a charismatic minister who's a close friend of the Trona family, and the strange alliance of two rival L.A. gangs are connected to Will's death.
The Orange County, California, that the Becker brothers knew as boys is no more--unrecognizably altered since the afternoon in 1954 when Nick, Clay, David, and Andy rumbled with the lowlife Vonns, while five-year-old Janelle Vonn watched from the sidelines. The new decade has ushered in the era of Johnson, hippies, John Birchers, and LSD. Clay becomes a casualty of a far-off jungle war. Nick becomes a cop, Andy a reporter, David a minister. And a terrible crime touches them all in ways they could never have anticipated when the mutilated corpse of teenage beauty queen Janelle Vonn is discovered in an abandoned warehouse. "Love, lust, murder, betrayal…brilliant."—Kirkus Reviews
Event date:
Friday, November 3, 2017 - 7:00pm
Event address:
Yavapai College Library
Susan N. Webb Community Room Building 19, Room 147