6 pm

| SATURDAY, SEPTEMBER 30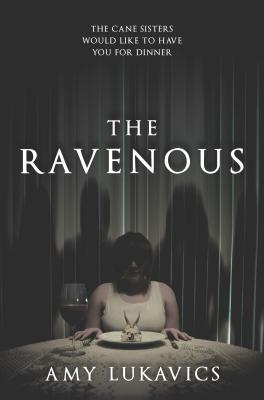 Teen horror novelist Amy Lukavics returns to the Peregrine to introduce her newest thriller, The Ravenous. "Creepy Treats" will be offered. Peregrine enthusiasts might recall when Amy delightfully terrified us two years ago with her first book, Daughters Unto Devils.
About the Book
From the outside, the Cane family looks like they have it all. A successful military father, a loving mother and five beautiful teenage daughters. But on the inside, life isn't quite so idyllic: the Cane sisters can barely stand each other, their father is always away, and their neglectful mother struggles with addiction and depression.
When their youngest and most beloved sister, Rose, dies in a tragic accident, Mona Cane and her sisters are devastated. And when she is brought back from the dead, they are relieved. But soon they discover that Rose must eat human flesh to survive, and when their mother abandons them, the sisters will find out just how far they'll go to keep their family together.
About the Author
Ever since she was little, Amy Lukavics was especially intrigued by horror books and movies. Raised in a small mountain town in Arizona, she sustained herself on a steady diet of Goosebumps, Fear Street, and Scary Stories to Tell in the Dark books before discovering Stephen King in her mother's bookshelf. Amy Lukavics is also the author of The Women in the Walls and Daughters unto Devils.
Amy Lukavics lives with her husband, their two precious squidlings, and an old gentleman cat by the name of Frodo. When she isn't writing, she enjoys cooking, crafting, and playing games across many platforms. Visit Amy Lukavics' website »
Event date:
Saturday, September 30, 2017 - 6:00pm
Event address:
The Peregrine Book Company
219A North Cortez