3 pm

| FRIDAY, NOVEMBER 10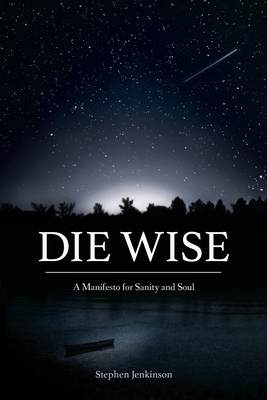 "If you haven't been deliberately making meaning in your life by the way you've lived it, then your time of dying is going to be a hard, hard proving ground, a tough, under-the-gun place to do so." Dying well, Jenkinson writes, is a right and responsibility of everyone. It is a moral, political, and spiritual obligation each person owes their ancestors and their heirs. It is not a lifestyle option. It is a birthright and a debt. Join author Stephen Jenkinson for an informative talk on a timely subject.
About the Book
Stephen Jenkinson, MTS, MSW does not offer seven steps for coping with death. He does not suggest ways to make dying easier. Instead, with lyrical prose, deep wisdom, and stories from two decades of working with dying people and their families, he places dying at the center of our attention, asking us to behold it in all its painful beauty. Stephen teaches the skills of dying, which can only be learned in the course of living deeply and well.
About the Author
Stephen Jenkinson is an activist, teacher, author, and farmer. He has a master's degree in theology from Harvard University and a master's degree in social work from the University of Toronto. Formerly a program director at a major Canadian hospital and medical-school assistant professor, Stephen is now a sought-after workshop leader, speaker, and consultant to palliative care and hospice organizations. He is the founder of The Orphan Wisdom School in Canada and the subject of the documentary film Griefwalker. Learn more about Stephen Jenkinson and his work »
Event date:
Friday, November 10, 2017 - 3:00pm
Event address:
The Peregrine Book Company
219A North Cortez