5 pm

| THURSDAY, SEPTEMBER 14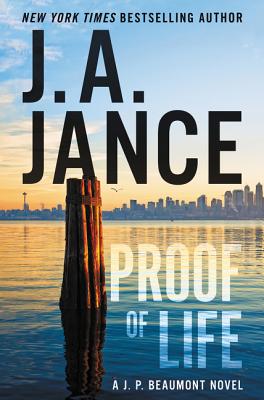 J.A. Jance will be at the Sedona Arts Center to present her latest book. J. P. Beaumont's latest investigation strikes too close to home in this riveting mystery from New York Times bestselling author J. A. Jance. This event is jointly sponsored by Sedona Public Library, Sedona Art Center, and ML Coleman Studios.
Event Location: Sedona Arts Center, 15 Art Barn Rd, Sedona, AZ 86336
About the Book
Be careful what you wish for . . .
Before he retired, J. P. Beaumont had looked forward to having his days all to himself. But too much free time doesn't suit a man used to brushing close to danger. When his longtime nemesis, retired Seattle crime reporter Maxwell Cole, dies in what's officially deemed to be an accidental fire, Beau is astonished to be dragged into the investigation at the request of none other than the deceased victim himself. In the process Beau learns that just because a long-ago case was solved doesn't mean it's over.
Caught up in a situation where old actions and grudges can hold dangerous consequences in the present, Beau is forced to operate outside the familiar world of law enforcement. While seeking justice for his frenemy and healing for a long fractured family, he comes face to face with an implacable enemy who has spent decades hiding in plain sight.
The Following Additional Titles by J.A. Jance Will Also Be Available for Purchase:
About the Author
J. A. Jance is the New York Times bestselling author of the J. P. Beaumont series, the Joanna Brady series, the Ali Reynolds series, and the Walker Family Series. Over twenty million copies of her books are in print. Born in South Dakota and brought up in Bisbee, Arizona, Jance lives with her husband in Seattle, Washington, and Tucson, Arizona.
In Her Own Words:
"One of the wonderful things about being a writer is that everything—even the bad stuff—is usable. The eighteen years I spent while married to an alcoholic have helped shape the experience and character of Detective J. P. Beaumont. My experiences as a single parent have gone into the background for Joanna Brady—including her first tentative steps toward a new life after the devastation of losing her husband in Desert Heat.
Another wonderful part of being a writer is hearing from fans. I learned on the reservation that the ancient, sacred charge of the storyteller is to beguile the time. I'm thrilled when I hear that someone has used my books to get through some particularly difficult illness either as a patient or as they sit on the sidelines while someone they love is terribly ill. It gratifies me to know that by immersing themselves in my stories, people are able to set their own lives aside and live and walk in someone else's shoes. It tells me I'm doing a good job at the best job in the world."
Learn more about J.A. Jance »
Event date:
Thursday, September 14, 2017 - 5:00pm
Event address:
Sedona Arts Center
15 Art Barn Rd