SATURDAY, FEBRUARY 11 – TWO EVENTS WITH MOLLY IDLE!
You will not want to miss Caldecott Award-winning Children's Author and Illustrator MOLLY IDLE at the Prescott Public Library!
• 10:30 am - Noon
Join Molly for a prehistoric tea party with Tea-Rex, the tea drinking dinosaur! This event is hosted by the Teen Advisory Group (TAG) and is suitable for children of all ages. Seating is limited so be sure to reserve a seat for each member of your party! Register online, at the Youth Desk or call 928.777.1537. Presented with funding from the Friends of the Prescott Public Library.
• 1:00 - 3 pm
Spend time with Molly Idle over a cup of tea, as she shares stories, talks about her career and answers questions from the audience. Presented with funding from the Friends of the Prescott Public Library.
The Peregrine Book Company will be on hand at both events to sell Molly Idle's books for autographs.
About the Author
Molly Idle has been drawing ever since she could wield a pencil. But while she started scribbling before she could walk, her professional career as an artist began slightly later…It was upon her graduation from Arizona State University, with a BFA in Drawing, that Molly accepted an offer to work for DreamWorks Feature Animation Studios. After five years, a number of film credits, and an incredibly good time, she left the studio and leapt with gusto into the world of children's book illustration! Molly now lives in Arizona with her brilliant husband, two wonderfully mischievous sons, and two snugly cats. When not making mischief with her boys or watching old Technicolor musicals, she can be found at her desk scribbling away, with a pencil in one hand and a cup of espresso in the other- creating a plethora of profoundly whimsical picture books! Learn more about Molly Idle »
About the Author's Books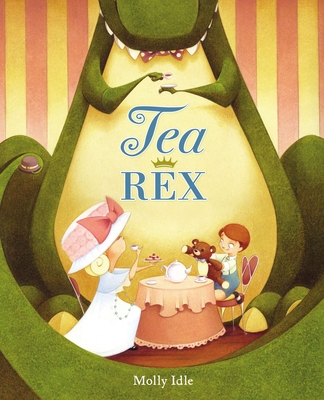 Tea Rex Some tea parties are for grown-ups. Some are for girls. But this tea party is for a very special guest. And it is important to follow some rules . . .like providing comfortable chairs, and good conversation, and yummy food. But sometimes that is not enough for special guests, especially when their manners are more Cretaceous than gracious . . .Introducing Tea Rex, a guest that just about any child would love to have to tea!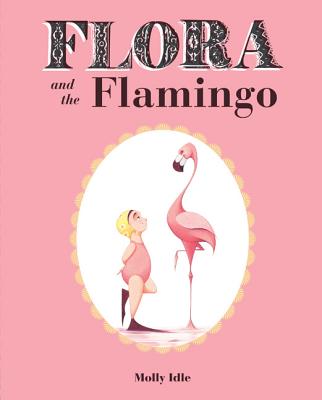 Flora and the Flamingo A 2014 Caldecott Honor Book
In this innovative wordless picture book with interactive flaps, Flora and her graceful flamingo friend explore the trials and joys of friendship through an elaborate synchronized dance. With a twist, a turn, and even a flop, these unlikely friends learn at last how to dance together in perfect harmony. Full of humor and heart, this stunning performance (and splashy ending ) will have readers clapping for more.
Flora and the Peacocks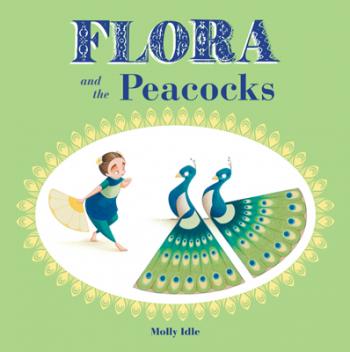 The darling, dancing Flora is back, and this time she's found two new friends: a pair of peacocks But amidst the fanning feathers and mirrored movements, Flora realizes that the push and pull between three friends can be a delicate dance. Will this trio find a way to get back in step? In the third book featuring Flora and her feathered friends, Molly Idle's gorgeous art combines with clever flaps to reveal that no matter the challenges, true friends will always find a way to dance, leap, and soar together.
Event date:
Saturday, February 11, 2017 -

10:30am

to

3:00pm
Event address:
Prescott Public Library
215 E. Goodwin Street