2 pm

| SATURDAY, AUGUST 26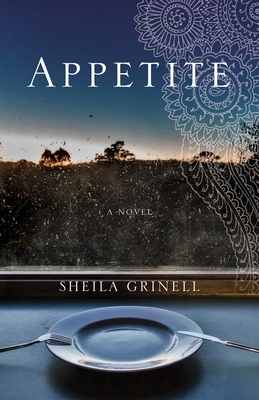 Former Arizona Science Center CEO Sheila Grinell will discuss "writing as a second act" and share excerpts from her debut novel, Appetite. Grinell will chronicle how she began to write fiction during the end of her forty-year career as CEO, and reveal the advantages and disadvantages of writing as a second act.
About the Book
The story of a conflict between Boomer parents and Millennial children about how you should lead your life....When Jenn Adler returns from a year in India, she has a surprise for her parents: a young guru from Bangalore whom she intends to marry. Her father, Paul, is wary of this "beggar" – who, he suspects, is conning his much-loved daughter – while her mother, Maggie, is frightened that this alien stranger will steal away her only child, her focus in life.
In the months leading up to the backyard wedding, Maggie is forced to reevaluate her virtues as she casts about for support, and Paul faces an unexpected threat at work (he's a cancer biologist). Maggie could help him face that threat, if he would only ask. But even with these distractions, the two parents are focused on one primary question: Can they convince their daughter she is making a terrible mistake before the wedding takes place?
Praise for the Book
"Appetite examines the different ways we seek satisfaction in our lives—some of us are hungry for power, others for love, and some find comfort in duty and tradition. This realistic and engrossing portrait of two generations is a promising first novel with wide appeal." —Booklist
About the Author
In the author's own words: "I moved to Phoenix in 1993, with husband, eleven-year-old son, and Labrador retriever, to build a science museum. Serving as CEO, I led the team that opened the Arizona Science Center and later welcomed nearly 400,000 visitors each year. Towards the end of my tenure, my mother had a heart attack that led to a stroke. She declined over a period of eleven months, losing memories, then words, and then sense of herself. So I felt compelled to write her story down, and then I realized I wanted to write more. Not analytic stuff about museums, but something looser and evocative. So I turned to fiction at age 63. Writing as a 'second act' is thrilling and humbling. I use skills and work habits learned in my first act to express thoughts and feelings – the fruit of decades – that I hadn't tackled before. Every new chapter poses a challenge: make it better than the last. I'm not always sure how to do so, but I'm more than willing to try.
In addition to career and motherhood, I've practiced yoga, hiked, and dabbled in foreign languages. Born in a taxi in Manhattan, I studied at the Bronx High School of Science, Harvard University, and the University of California at Berkeley. I continue to live in Phoenix with my husband and a new, rescued dog." Learn more about Sheila Grinell »
Event date:
Saturday, August 26, 2017 - 2:00pm
Event address:
The Peregrine Book Company
219A North Cortez