7 pm

| FRIDAY, APRIL 7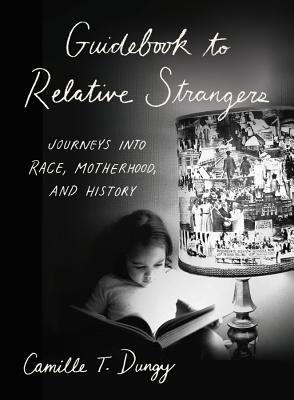 The Yavapai College Literary Southwest Series
presents winner of the American Book Award, Camille T. Dungy, who will read excerpts from her works. A discussion will follow. The author's books will be available for purchase at the event and at the Peregrine Book Company.
EVENT LOCATION: Yavapai College Library, Susan N. Webb Community Room, Building 19, Room 147. All readings are free and open to the public.
About the Author
Camille T. Dungy is the author of four collections of poetry: Trophic Cascade, Smith Blue, Suck on the Marrow, and What to Eat, What to Drink, What to Leave for Poison. Her debut collection of personal essays, Guidebook to Relative Strangers, was published this year by W. W. Norton. She edited Black Nature: Four Centuries of African American Nature Poetry, and co-edited the From the Fishouse poetry anthology. Her honors include an American Book Award, two Northern California Book Awards, a California Book Award silver medal, two NAACP Image Award nominations, and a fellowship from the NEA. Dungy is currently a Professor in the English Department at Colorado State University. Learn more about Camille T. Dungy »
About the Author's Books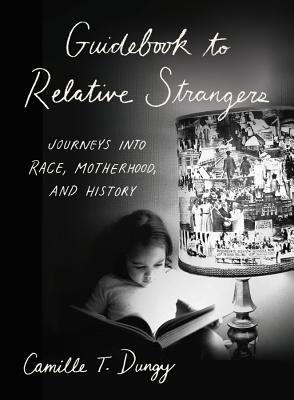 Guidebook to Relative Strangers As a working mother whose livelihood as a poet-lecturer depended on travel, Camille Dungy crisscrossed America with her infant, then toddler, intensely aware of how they are seen, not just as mother and child, but as black women. With a poet's eye, she celebrates her daughter's acquisition of language and discoveries of the natural and human world around her. At the same time history shadows her steps everywhere she goes: from the San Francisco of settlers' and investors' dreams to the slave-trading ports of Ghana; from snow-white Maine to a festive, yet threatening, bonfire in the Virginia pinewoods.
With exceptional candor and grace, Dungy explores our inner and outer worlds--the intimate and vulnerable experiences of raising a child, living with illness, conversing with strangers, and counting on others' goodwill. Across the nation, she finds fear and trauma, and also mercy, kindness, and community. Penetrating and generous, Guidebook to Relative Strangers is an essential guide for a troubled land.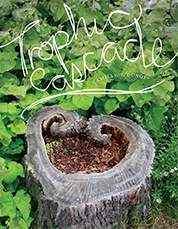 Trophic Cascade In this fourth book in a series of award-winning survival narratives, Dungy writes positioned at a fulcrum, bringing a new life into the world even as her elders are passing on. In a time of massive environmental degradation, violence and abuse of power, a world in which we all must survive, these poems resonate within and beyond the scope of the human realms, delicately balancing between conflicting loci of attention. Dwelling between vibrancy and its opposite, Dungy writes in a single poem about a mother, a daughter, Smokin' Joe Frazier, brittle stars, giant boulders, and a dead blue whale. These poems are written in the face of despair to hold an impossible love and a commitment to hope.
Praise for Trophic Cascade
Earthly and visionary, a soulful reckoning for our twenty-first century, held in focus through echoes of the past and future, but always firmly rooted in now. Each poem is a bridge in the music of a language that we believe and trust, that heals.
-Yusef Komunyakaa, author of Pleasure Dome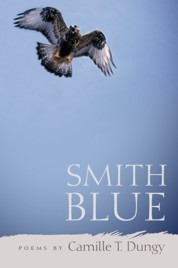 Smith Blue Winner of the 2010 Crab Orchard Series in Poetry Open Book Prize
Smith Blue offers a survival guide for the modern heart as she takes on twenty first-century questions of love, loss, and nature. From a myriad of lenses, these poems examine the human capacity for perseverance in the wake of heartbreak; the loss of beloved heroes and landscapes; and our determination in the face of everyday struggles. The poems explore the dual nature of our presence on the planet, juxtaposing the devastation caused by human habitation with our own vulnerability to the capricious whims of our environment. In doing so, they reveal with fury and tenderness the countless ways in which we both create and are victims of catastrophe.

This searing collection delves into the most intimate transformations wrought by our ever-shifting personal, cultural, and physical terrains, each fraught with both disillusionment and hope. In the end, the book demonstrates how we are all intertwined, regardless of race or species, living and loving as best we are able in the shadows of both man-made and natural follies.
Praise for Smith Blue
Exquisite moments of intimacy caught in the meshes of history, of human depredation registered in language as plainspoken as it is rich in implication, Smith Blue by Camille Dungy is a gorgeous and powerful book, one of the best I've read in recent years.
—Alan Shapiro, author of Old War
Event date:
Friday, April 7, 2017 - 7:00pm
Event address:
Yavapai College Library
Susan N. Webb Community Room Building 19, Room 147