3 pm

| SATURDAY, OCTOBER 21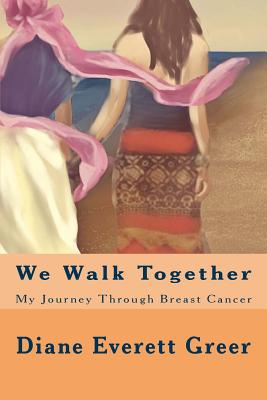 Prescott author Diane E. Greer will be at the Peregrine to share her new book, We Walk Together: My Journey Through Breast Cancer.
About the Book
We Walk Together is a captivating book that will warm your heart and inspire your life. It is a journal of one woman's journey through cancer. Every cancer is unique but the gripping fear of the unknown is universal.
The transparent honesty with which this journal was written will take you inside the emotional roller coaster of a woman facing the decisions involved with breast cancer. Riddled throughout the story is comic relief as the writer looks at the humorous situations of life even in light of dealing with cancer.
About the Author
Diane Greer is a wife, mother, grandmother, teacher and friend. More recently she is a survivor of metastatic breast cancer. Her life is filled with many challenges and joys but through it all she still smiles and always has a kind word for others. This book is dedicated to her bout with cancer and the unique insight the experience has given her. As you walk with her through this journey you will feel the fear and despair as well as the victories. Her warmth, courage, and sense of humor will make this journal a delight to read. Her transparency will bring encouragement and hope to those who are walking through challenging paths in life such as cancer.
Event date:
Saturday, October 21, 2017 - 3:00pm
Event address:
The Peregrine Book Company
219A North Cortez