7 pm

| FRIDAY, SEPTEMBER 15
The Yavapai College Literary Southwest Series presents the recipient of the 2016 International Latino Book Award, Ana Castillo, who will read excerpts from her works. A discussion will follow. The author's books will be available for purchase at the event and at the Peregrine Book Company.
EVENT LOCATION: Yavapai College Library, Susan N. Webb Community Room, Building 19, Room 147. All readings are free and open to the public.
About the Author
Ana Castillo (June 15, 1953-) is a celebrated and distinguished poet, novelist, short story writer, essayist, editor, playwright, translator and independent scholar. Castillo was born and raised in Chicago. She has contributed to periodicals and on-line venues (Salon and Oxygen) and national magazines, including More and the Sunday New York Times. Castillo's writings have been the subject of numerous scholarly investigations and publications. Among her award winning, best sellling titles: novels include So Far From God, The Guardians and Peel My Love like an Onion, among other poetry: I Ask the Impossible. Her novel, Sapogonia was a New York Times Notable Book of the Year. She has been profiled and interviewed on National Public Radio and the History Channel and was a radio-essayist with NPR in Chicago. Ana Castillo is editor of La Tolteca, an arts and literary 'zine dedicated to the advancement of a world without borders and censorship and was on the advisory board of the new American Writers Museum, which opened its door in Chicago, 2017.
In 2014 Dr. Castillo held the Lund-Gil Endowed Chair at Dominican University, River Forest, IL and served on the faculty with Bread Loaf Summer Program (Middlebury College) in 2015 and 2016. She also held the first Sor Juana Inés de la Cruz Endowed Chair at DePaul University, The Martin Luther King, Jr Distinguished Visiting Scholar post at M.I.T. and was the Poet-in-Residence at Westminster College in Utah in 2012, among other teaching posts throughout her extensive career. Ana Castillo holds an M.A from the University of Chicago and a Ph.D., University of Bremen, Germany in American Studies and an honorary doctorate from Colby College. She received an American Book Award from the Before Columbus Foundation for her first novel, The Mixquiahuala Letters. Her other awards include a Carl Sandburg Award, a Mountains and Plains Booksellers Award, and fellowships from the National Endowment for the Arts in fiction and poetry. She was also awarded a 1998 Sor Juana Achievement Award by the Mexican Fine Arts Center Museum in Chicago. Dr. Castillo's So Far From God and Loverboys are two titles on the banned book list controversy with the TUSD in Arizona. Find out more about Ana Castillo »
About the Author's Books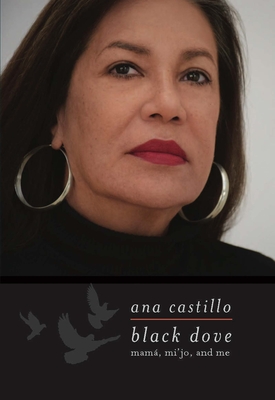 Black Dove: Mama, Mi'jo, and Me • Growing up as the intellectually spirited daughter of a Mexican Indian immigrant family during the 1970s, Castillo defied convention as a writer and a feminist. A generation later, her mother's crooning mariachi lyrics resonate once again. Castillo--now an established Chicana novelist, playwright, and scholar--witnesses her own son's spiraling adulthood and eventual incarceration. Standing in the stifling courtroom, Castillo describes a scene that could be any mother's worst nightmare. But in a country of glaring and stacked statistics, it is a nightmare especially reserved for mothers like her: the inner-city mothers, the single mothers, the mothers of brown sons. Black Dove: Mama, Mi'jo, and Me looks at what it means to be a single, brown, feminist parent in a world of mass incarceration, racial profiling, and police brutality. Through startling humor and love, Castillo weaves intergenerational stories traveling from Mexico City to Chicago. And in doing so, she narrates some of America's most heated political debates and urgent social injustices through the oft-neglected lens of motherhood and family.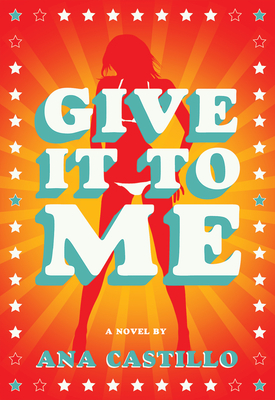 Give It To Me • Recently divorced, Palma, a forty-three-year-old Latina, takes stock of her life when she reconnects with her gangster younger cousin recently released from prison. As she checks out her other options, her sexual obsession with her cous' ignites but their family secrets bring them together in unexpected ways. In this wildly entertaining and sexy novel, Ana Castillo creates a memorable character with a flare for fashion, a longing for family, and a penchant for adventure. Give It to Me is Sex in the City for a Chicana babe who's looking for love in all the wrong places.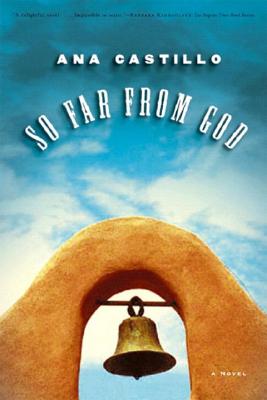 So Far From God • Sofia and her fated daughters, Fe, Esperanza, Caridad, and la Loca, endure hardship and enjoy love in the sleepy New Mexico hamlet of Tome, a town teeming with marvels where the comic and the horrific, the real and the supernatural, reside.
Event date:
Friday, September 15, 2017 - 7:00pm
Event address:
Yavapai College Library
Susan N. Webb Community Room Building 19, Room 147